Community Outreach
Monthly Lunch Program (2nd Thursday)
Let's Do Lunch: An opportunity for community fellowship that occurs every month with the exception of March & November.  These $5 'soup and sandwich' luncheons are held from 12:00 – 1:00 p.m.

Hospitality Crew Luncheons (March & November) These luncheons are a little more elaborate ($8) held from 11:30 a.m. – 1p.m.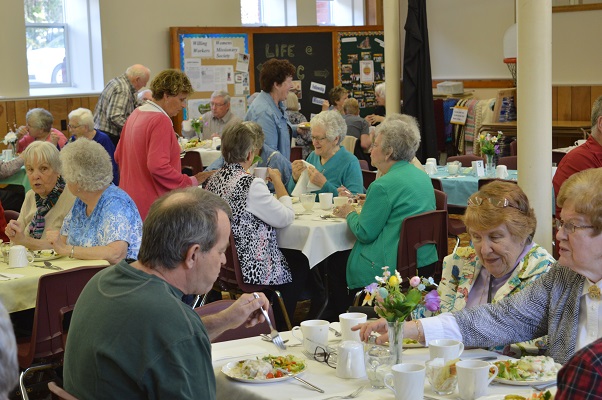 Coffee Parties: (Another element of community outreach)  Coffee and cake are the focus of these gatherings, held the last Thursday of each month at 9:30 – 11:00 a.m. . (Jan.-June & Sept. – Nov.)  Proceeds go to needy organizations.