For information on:  Let's Do Lunch, Bible Study click on the Upcoming Events Button. 
  **********
IMPORTANT NEWS **********
We are glad you have chosen to join us as we worship the Lord together. The House of God is such a special place to be.
The wearing of face masks during the service is now  your personal choice. You are welcome with or without a mask.
Our Sunday services will be live streamed on you tube at approx. 10:55 with the announcements first and then the service. The service will also be available later on this website and on you tube.
Welcome to Pastor Jane who is leading us in worship on June 26. Click on the following link to listen to the service. https://youtu.be/SLr946hOGq0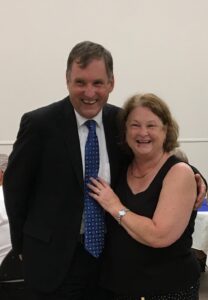 Sunday, July 3 will be a very special Sunday. Our new minister Rev. Tom Mason will be preaching his first sermon at 11 a.m. and at 3 p.m. there will be a Service of Induction for Rev. Tom with refreshments to follow. Everyone is welcome.
As a church, we know God is calling us to love and care for each other. Please connect with those who might feel isolated or anxious by phone or e-mail. Keep everyone in your prayers.
                  Rev. Jonathan Tait, Interim Moderator            
Sunday Service & Kids' Church: 11:00 a.m.
22 Queen St. E., Elmvale:  (705) 322 –  1411
elevator door under canopy on east side of church
                                             Search Committee Chairperson                                                         Cathy Finlay   catherine.finlay004@sympatico.ca