Welcome to Elmvale Presbyterian Church worship service every Sunday at 11 a.m.
We are a warm and friendly multigenerational congregation, a gathering in Christ who enjoy being together for worship, teaching, fellowship and our amazing "Let's Do Lunch" and other lunch and dinner events.
Elmvale Presbyterian Church offers a family friendly worship service each Sunday.
Worship with us in person or join with us on our live stream starting at 10:50 with announcements on our you tube channel (Elmvale Presbyterian Church). The service will also be posted on this website later on Sundays and can also be accessed on our Facebook page @ElmvalePresbyterianChurch
Service is followed with coffee and fellowship, please come and join us after worship all are welcome.
We are an open and inclusive church, where Everyone is welcomed as part of the congregation.
We have a lively Choir under the direction of Ms. Ruth Currie.
Children's Sunday school will start on Sunday 11th September, with Bible study also to re start for the fall around this date.
The wearing of face masks during the service is now  your personal choice. You are welcome with or without a mask.
Welcome! Come and join us for Sunday worship, we would love to see you!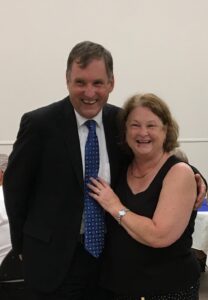 We hope you enjoy this week's service with Rev. Tom. Click on the following link to watch and enjoy this Sunday's Aug. 14th service.  https://youtu.be/pf7z4v_qUOI                                                                       
Sunday Service & Kids' Church: 11:00 a.m.
22 Queen St. E., Elmvale:  (705) 322 –  1411 
For information on:  Let's Do Lunch, Bible Study click on the Upcoming Events Button.
Elevator access to the church is available at the east entrance.