Presbyterian Sharing –
Please click on the link below to find out more about Presbyterian Sharing through the Presbyterian Church of Canada: https://youtu.be/9JgWSY3YHQs

Elmvale Presbyterian Church and the Elmvale Food Bank:
The Elmvale Presbyterian Church, Mission and Outreach Committee put on a wonderful BBQ lunch in August that was very well attended and which managed to raise over $1000 to support the Elmvale Food bank.  Great work by the Mission and Outreach committee and our congregation who made this happen. "Contribute to the needs of the saints; extend hospitality to strangers." (Romans 12:13)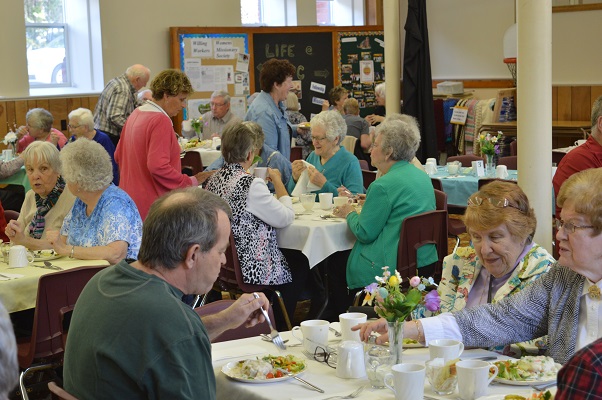 Elmvale Presbyterian Church generously supports the ministry of Presbyterians Sharing on a yearly basis.  Presbyterians Sharing is the national church fund that supports the mission and ministries we do together in Canada and around the world.

Community Outreach
Monthly Lunch Program
Let's Do Lunch: Our $5 'soup and sandwich' luncheons are held regularly from   12:00 – 1:00 p.m. Currently for Pick up at the Church or in town delivery only. Best value lunch in Elmvale!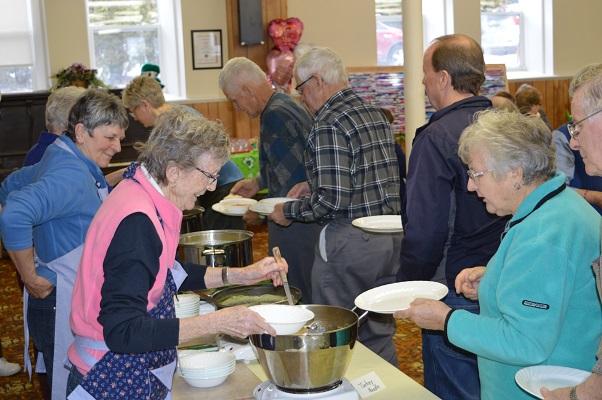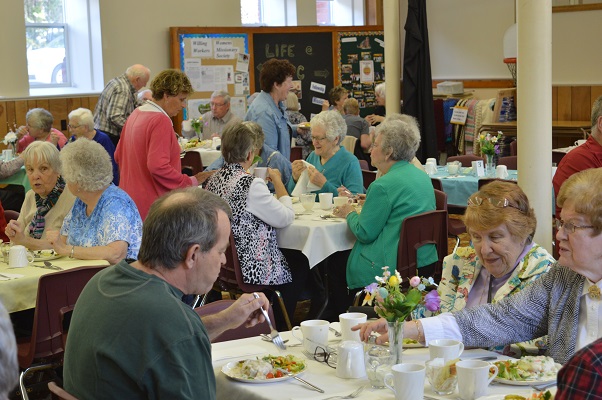 Coffee Parties: (Another element of community outreach)  Coffee and cake are the focus of these gatherings, held the last Thursday of each month at 9:30 – 11:00 a.m. We hope to be able tore- start our coffee parties soon  Proceeds go to needy organizations.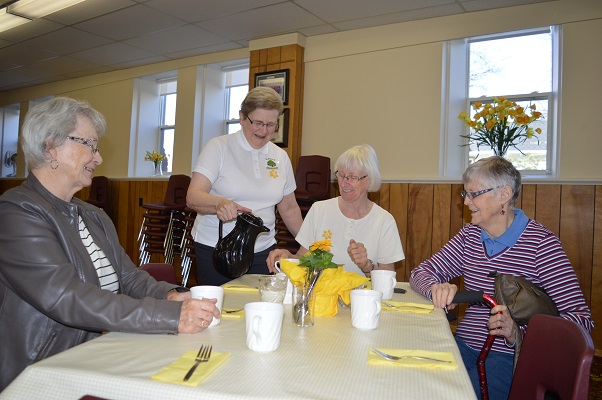 Presbyterian World Service and Development (PWS&D) is a national ministry that responds to emergencies, conflict, poverty and injustice throughout the world.   Each year we raise a significant amount of money as we partner with the national church to help others around the world who are in need.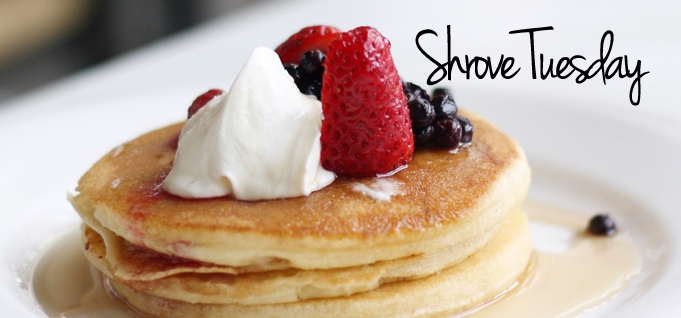 Each year the church hosts a Shrove Tuesday all you can eat Pancake Supper from 5 – 7 p.m.  Adults will pay $10, children ten and under $5 and three and under are free.
Proceeds from this year's event went to the David Busby Centre in Barrie.

During the Lenten season a project is undertaken by the congregation. This year we are collected outreach bags and financial contributions for Arise Ministry in Toronto.

Annually, in conjunction with the Maple Syrup Festival, the church hosts a Chili Luncheon. Served from 11:00-2:00, the price for a great meal of chili, roll, sweet treat and drink is $5.00 for adults, $3.00 for children 4-12 years, and free for children 3years and under.  Proceeds are used to support a local mission(s) designated each year.
 

The last Sunday in July has, for the past few years, been a celebration of music as people come together at Heritage Park to have a BBQ and sing favourite hymns and gospel songs to raise funds in aid of someone or something needing help and support.

During the Advent season a project is undertaken by the church family for a designated mission.   Christmas food hampers along with gifts are also collected for local families.   Food for the Elmvale Food Bank is also collected.