WHATS GOING ON AT ELMVALE PRESBYTERIAN?
Thank you to all the folks who participated on the Terry Fox Walk on Sunday 17th September. Well done Folks!!!
Come and Join our Bible Study on The Book of Daniel – Starting on Monday 16th October at 7pm, both in person and on Zoom. Please contact Rev Tom or Elizabeth Hill if you would like to participate in this study.
Click on this link for more information about Daniel:
Guide to the Book of Daniel: Key Information and Helpful Resources (bibleproject.com)
English as a Second Language Conversational Skills Class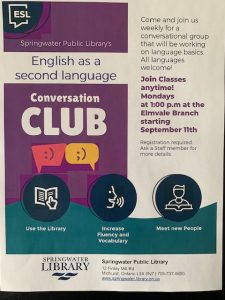 Are you Interested in finding out  more about Faith or Our Church?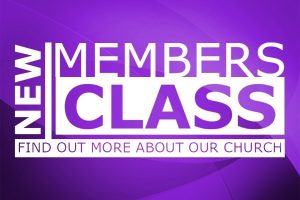 Our New Members class will be coming soon, please contact Rev Tom at 705-322-1411 or by email tomsmason@hotamil.com if you are interested.
?WHY SHOULD I BECOME A CHRISTIAN? – Go to the Sermon Page and we can tell you why 🙂
"The Elmvale Fall Fair" is soon Coming – We are seeking volunteers to help EPC man our fair booth, ride and participate on our float and also help serve food at the fairgrounds. Contact Mary Fleming or Elizabeth Hill if you can help. Home of Elmvale Fall Fair | Elmvale Fall Fair
"LETS DO LUNCH ANYONE?" –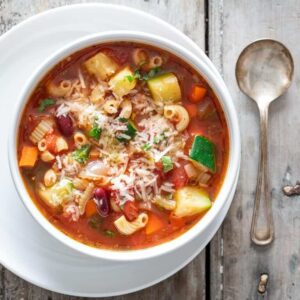 Thursday, Sept 12th October : "Let's Do Lunch"  Eat in 12-1p.m. Take out and delivery phone on Monday, Sept. 11 from 9 -12noon to place your order. Pick up times are from 11:15 to 11:45 Eat in is still $5 and take out is $6
Thank you to everyone who came out for Lunch on the 10th of Aug., we appreciate your support.
The Elmvale Community Youth Group will meet each Month on the second Wednesday at 7pm at Elmvale Presbyterian, All Young people are most welcome to join.
Elmvale and Knox, Flos at Crossland Presbyterian Worship Service
Every Sunday – Knox, Flos at 9.45am and Elmvale Presbyterian at 11am, Peace and Blessings to you and your family.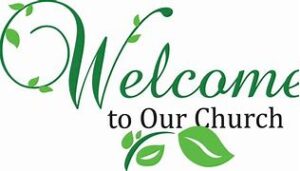 -/-
The  Fall Congregational Letter was sent out by email.